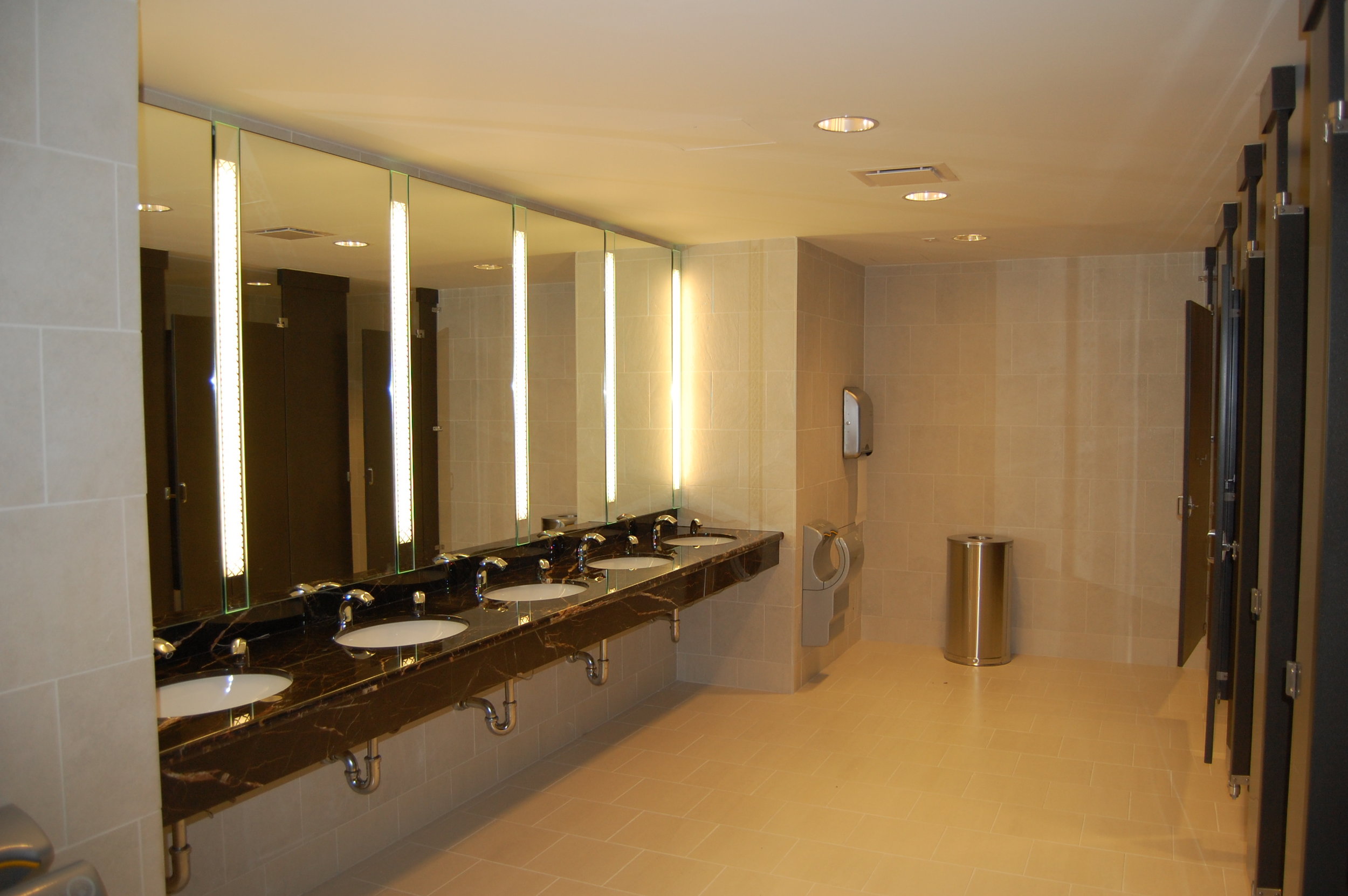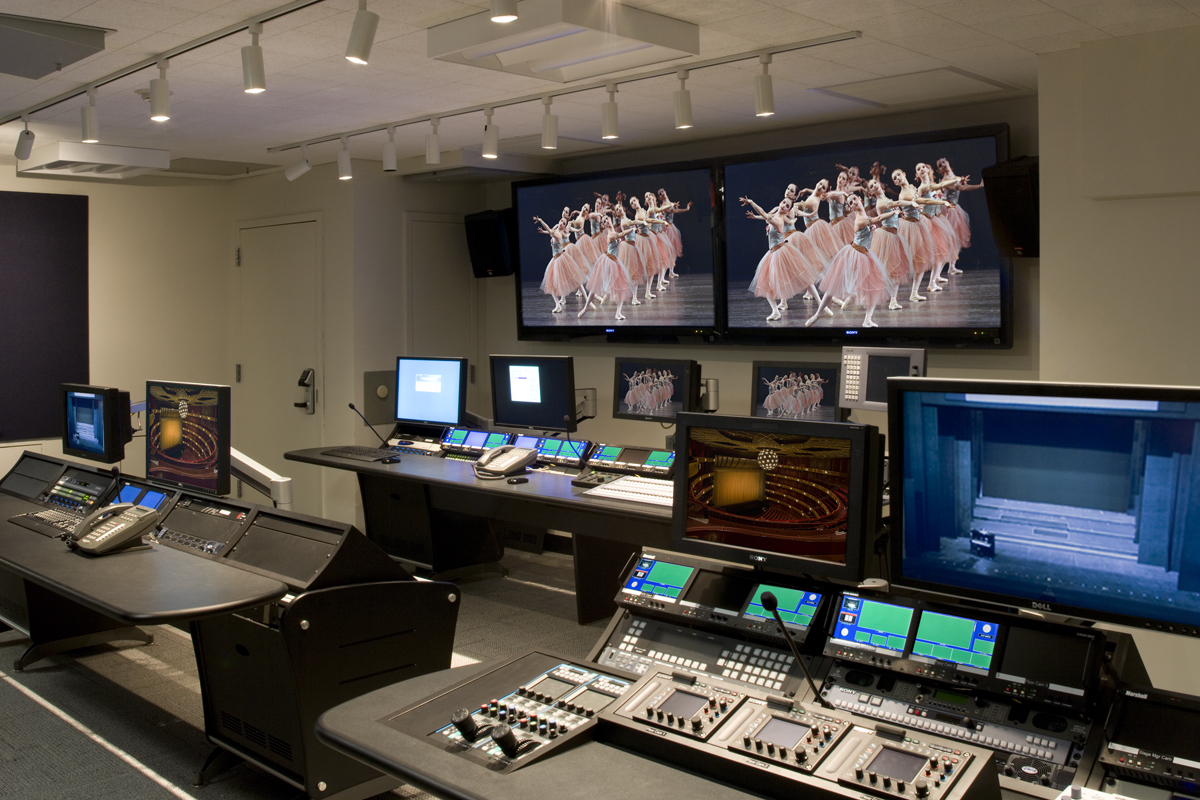 David H. Koch Theater, Lincoln Center, New York City
Photography by Elliot Kaufman
This 1964 theatre was in great need of upgrades when this $70M project began. The scope of work included general renovation, theater technology upgrades, mechanical electrical plumbing replacement, acoustical upgrades, and accessibility compliance.
YouTube
Video of David H. Koch Project
Grand Promenade Enhancements
The project was designed and constructed within two years and was coordinated to allow construction within three periods of inactivity within the building. The finishes in the Grand Promenade were restored, lighting upgraded, and a museum quality picture rail system installed.
Auditorium Improvements
Aesthetic improvements included new seats in the auditorium, pre-wired and seamlessly designed for future installation of a seatback titling system. Freshly painted walls and restored decorative surfaces completed the auditorium experience.
Acoustic improvements began with improved sound from the orchestra pit, increased reverberation in the auditorium from removal of sound deadening materials, reshaping of reflecting wall surfaces near the proscenium, and reduced background noise from mechanical and theatrical systems.
Added Aisles to Continental Seating
Two center aisles were installed in the former continental style orchestra seating, adding convenience and reducing the visual size of the auditorium.
Public Space Upgrades
The lobby was refinished with new carpeting and wall covering that added scale, warmth in a distinguished and youthful appearance. All public restrooms were completely reconfigured to improve accessibility and efficiency. Donor, directional and identification signage were consolidated into a contemporary and unified appearance.
New Mechanized Orchestra Pit
The program addressed needs for both companies, beginning with converting a fixed orchestra pit to a larger pit with a mechanized lift system (capable of both horizontal and vertical movement). The pit can now contain the largest orchestras required for Opera productions and contract for smaller Ballet orchestras without losing seats.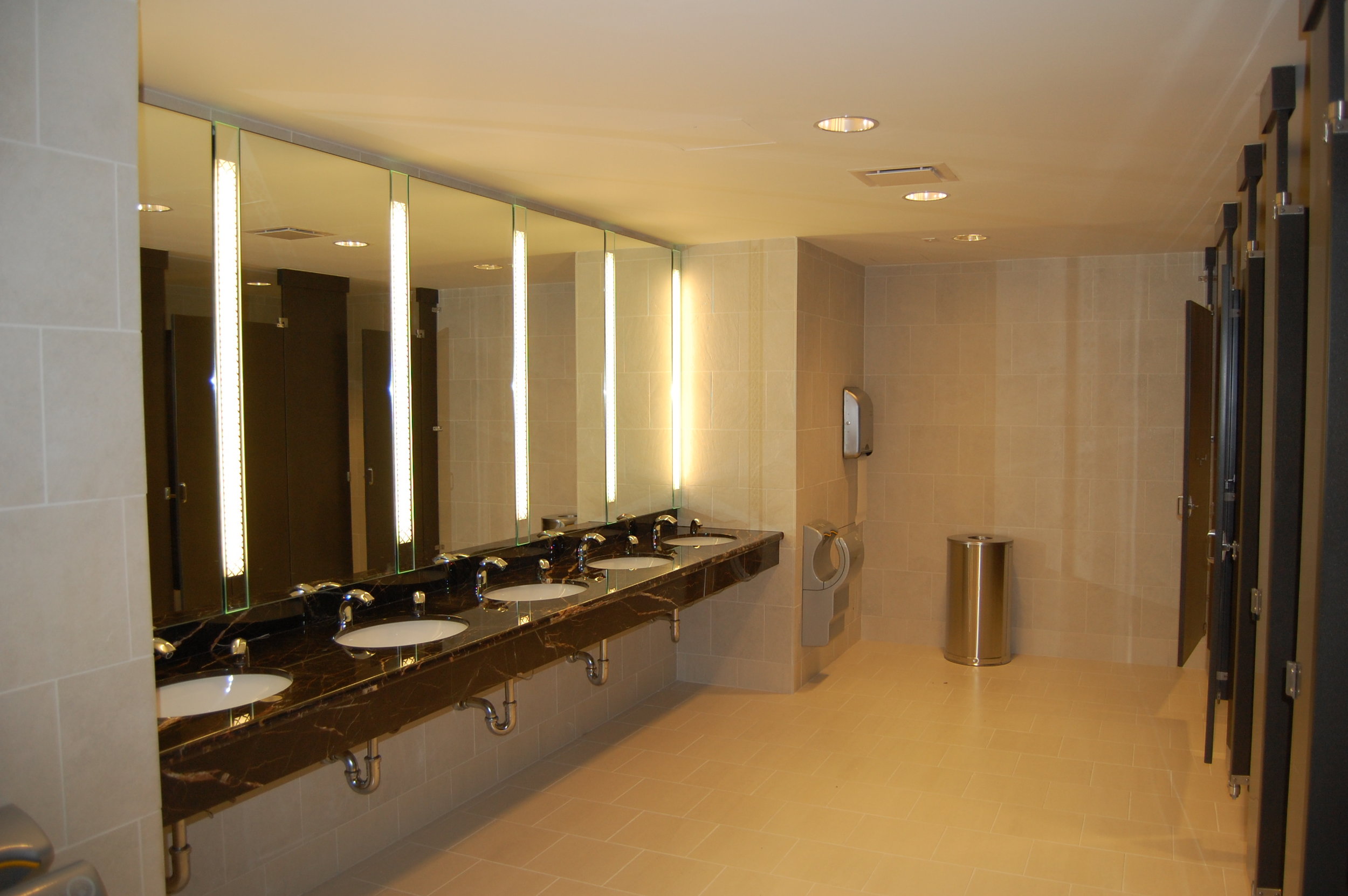 New Public Restrooms
All the public restrooms were redesigned and refinished to equal the experience in the lobby ares. The wall and floor tile allude to the extensive use of travertine in the building, and the vertical "dressing" lights have an etched pattern in the glass which matches the new carpet pattern.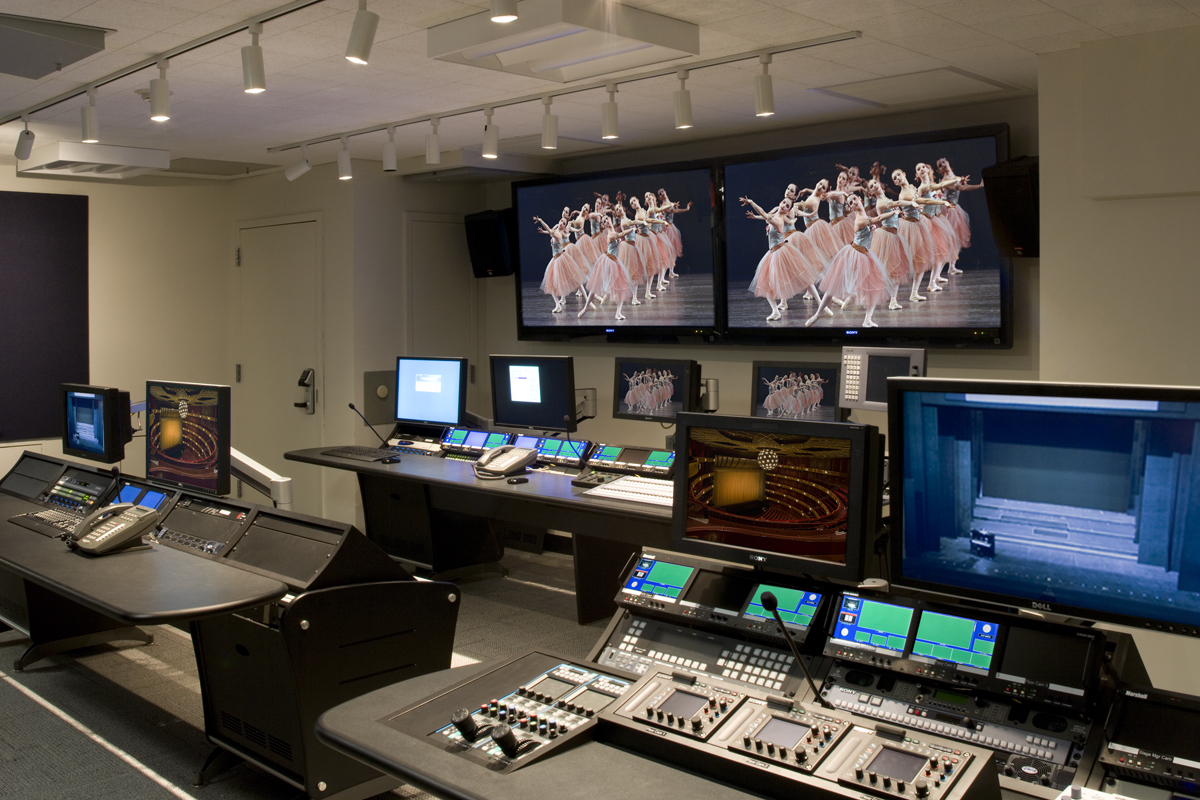 New Control Room
Additional improvements included a complete new stage lighting system with additional lighting positions, new media and broadcast studio, as well as dressing room and wardrobe renovations.
Cross Section Showing Promenade, Auditorium, Stage
Stewart Jones was principal designer and principal in charge for JCJ Architecture. Schuler Shook was the theater consultant and architectural lighting designer, Jaffe Holden the acoustical consultant, DeSimone Structural Engineer, Meyer Strong & Jones MEP Engineer, 212H Graphics & Signage